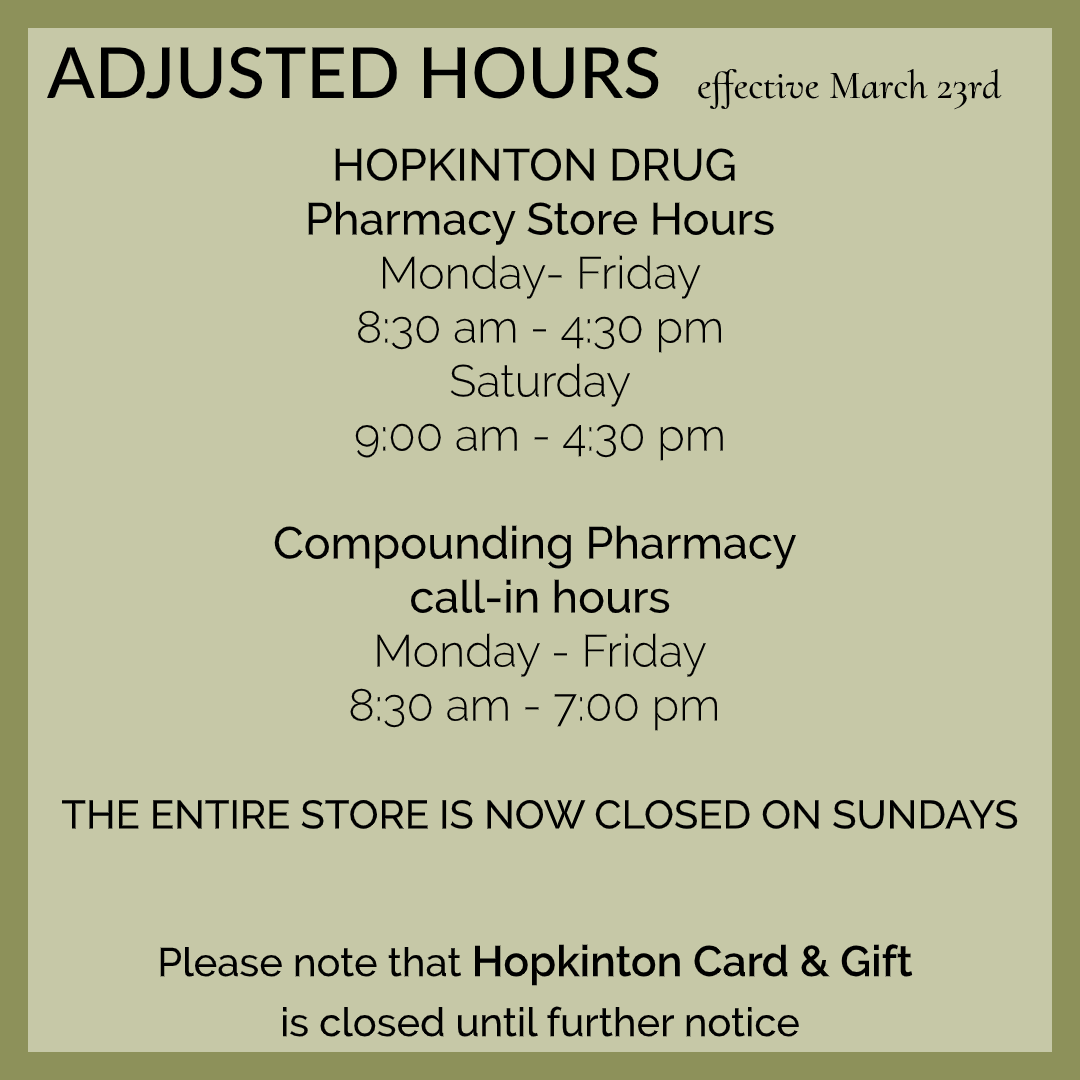 PLEASE NOTE: Updated store hours information
Our upper level Card & Gift Store will be closed until further notice. Our front store and pharmacy are both now CLOSED on Sundays.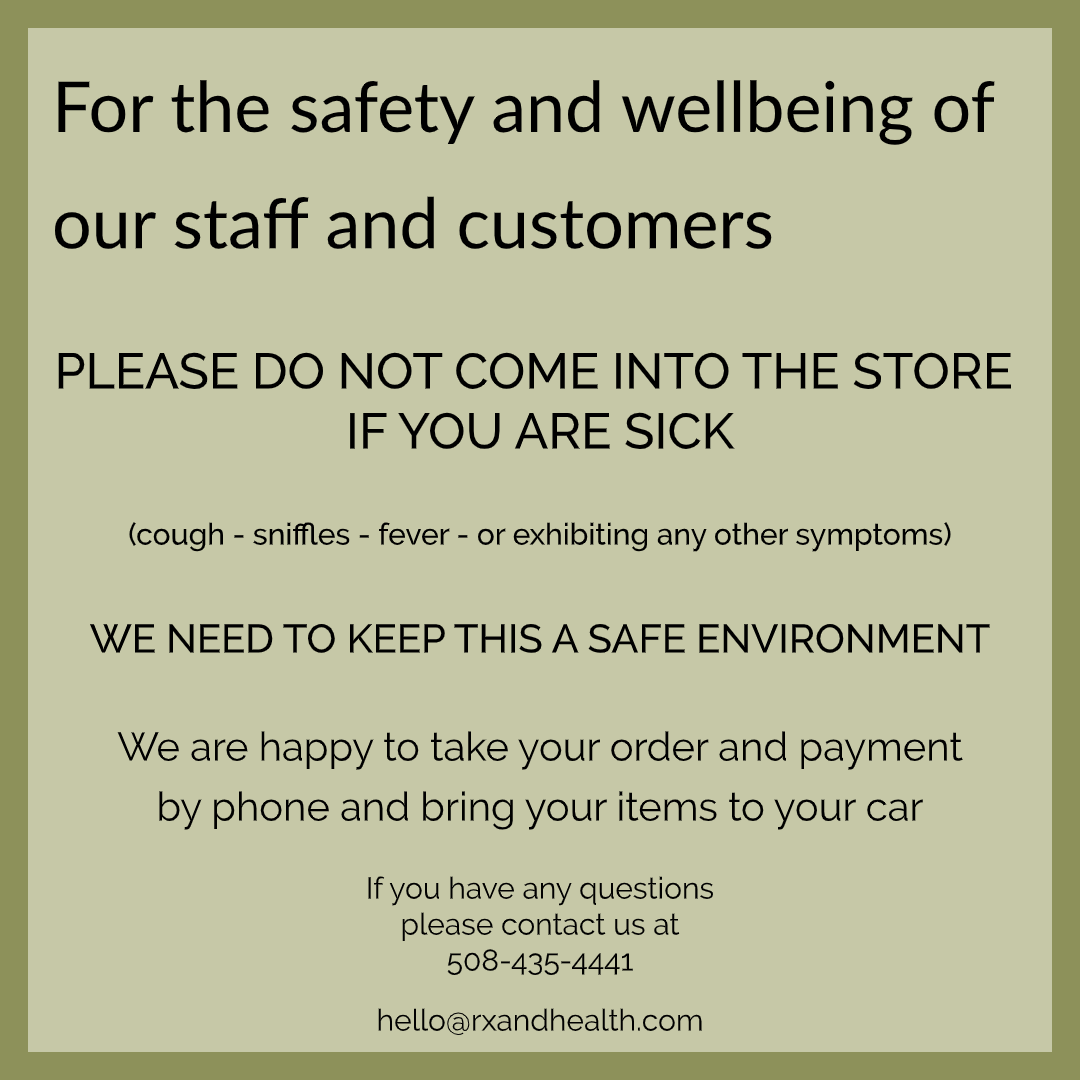 PLEASE NOTE: Due to disruptions in our supply chain, Liposomal Artemisinin is currently out of stock. Please check back for updates
Welcome
Welcome to Hopkinton Drug! Since 1954, Hopkinton Drug has been a caring community partner in this historic New England town. We are a multi-faceted state of the art compounding and retail pharmacy with a national presence. Our compounding facility prepares the highest quality prescription compounded medications for our local clients as well as those nationwide. Our Pharmacy is a hidden jewel, a unique and special store that offers an amazing array of products and services that you won't find anywhere else. Whether it's a compounded medication, a regular prescription or an over the counter product, you can feel comfortable knowing that our staff is highly trained, friendly and will always take the time to answer your questions. Here at Hopkinton Drug we are dedicated to your health and well-being.
If you'd like to know more about one of our many services, call or stop by and see us today!