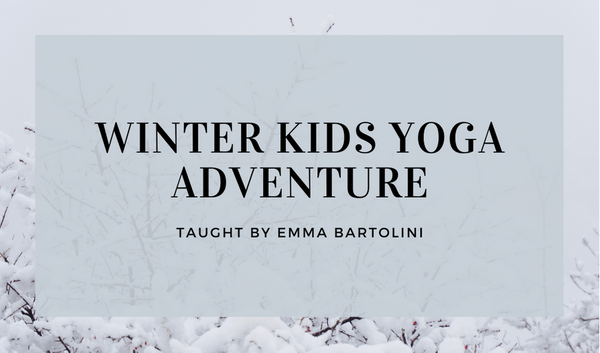 Winter Kids Yoga Adventure! Free Class!
Sunday, December 12th 11-11:30am
Join us for a FREE Online Kids Yoga Adventure to celebrate the Winter Solstice!
We'll read a special story and practice some winter inspired yoga.
We'll end class with a special craft.
Pre-registration is required, no experience necessary.
Sign up at absoluteyoga.net
Taught by Emma of Absolute Yoga, Hopkinton Ma
Emma is a children's yoga teacher, with a background in theatre and performing arts, ballet and modern dance. She loves bringing yoga to life using movement, meditation and mindfulness techniques in kid-friendly ways. She specializes in creative and seasonal themes using storytelling, imagination, movement, and mindful crafts!